•••••••••••••••••••••••••••
Announcement to Members


Jan 1, 2019:
RENEWAL TIME IS HERE!
It's now time to renew your membership in the International Birddog Association.
You can go to the membership tab (above) and renew online from there using PayPal or a credit card through the secure PayPal connection. You do not have to have a PayPal account. Membership is $30.00 for the entire calendar year. The Lifetime Membership is also an option. If you prefer, you can print out the Membership Info form and mail it with a check to IBDA, PO Box 1025, Fredericksburg TX 78624. Attn; Suzanne Cobb.
When renewing or whenever you log into the Members Area using your user name and password, please make sure your contact info is complete. Please be sure to update any of your information that's changed. Get your dues in early so you don't miss out on any new info and the nearly 300 documents of Birddog-specific maintenance and technical information in the Members Area of this website.
•••••••••••••••••••••••••••
The concept for an organization dedicated to the Cessna L-19/O-1 Bird Dog originated with Mr. Phil Phillips of Albuquerque, New Mexico. Phil had served as a U.S. Army Aviator in Vietnam and had flown numerous combat missions in the Birddog. Once back in the States and beginning a career in the private sector, he thought affectionately about the humble little warbird from Cessna that had served him so well. Unfortunately, he was also frustrated. There was very little printed material about this noteworthy airplane and worse yet there was not a single flyable example anywhere near his hometown that would allow him to borrow a few minutes of "cockpit time" to reacquaint himself with his old mount. He set about to correct both problems.
In 1998 the IBDA became even more well known world-wide with the initiation of a new website. With the site the IBDA was able to sign up new members and keep track of Birddogs that were for sale, bought, and restored to flyable condition. Parts suppliers were located and members notified of those sources. The organization was serving its members in a way not possible before the website was created.
In 2000, the IBDA, with the assistance of Cessna and the U.S. Air Force, held its first "Birddog Reunion" in Wichita, Kansas to celebrate the 50th anniversary of the aircraft. There were 46 Birddogs and over 250 people in attendance at that first reunion which turned out to be a premier event for all.
As a member of the International Birddog Association, you'll be supporting the preservation and history of the Birddog. You'll have special access to the members' area of the website containing resources such as hard to find technical and authenticity information, history, Birddog photos, and much more. You'll be able to network with Birddog pilots, owners, and enthusiasts, from all over the world.
Joining the IBDA is easy, and the yearly dues are very reasonable at only $30.
To join as a new member, click here.  For renewing members, click here. For more information about IBDA membership, contact Suzanne Cobb, Membership Director. You may send her a message via the "Contact Us" page. Thank you for your interest. We look forward to your membership in the IBDA as a fellow Birddog enthusiast.
Many merchandise selections are available through the IBDA. The association offers manuals, maintenance information, wearables, artwork, books and more. Simply click on "Shop" at the top of this or any other page.
As a member of the International Birddog Association, you'll be supporting the preservation and history of the Birddog.
It's the "Members Area" section of this site that really shines: Hundreds of technical papers to help you maintain and operate your Birddog; A "Historical Photos and Documents" section with more than 3,500 searchable / downloadable archival photographs documenting almost 70 years of Birddog operations; Military "I was there" stories; Bark newsletter archives; Operators' Manuals; and much more. Plenty for every member…
To join, simply click on the "Join Today" button, below. If renewing, just click on "Member Account" that appears at the top of every page.
Connect with other Cessna L-19/O-1 Birddog  owners today!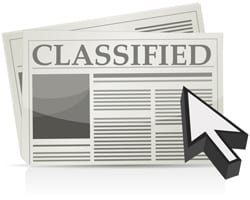 Use this area to list items for sale or trade or make wants known.
These photo galleries present but a few of the Birddog photographs available for viewing and downloading from this web site. Click on "Galleries" in the menu above to see more. And for IBDA members, the Members Area contains nearly 4,000 historical Birddog photos and documents – all available for viewing and downloading.
Recent Articles/News Stories